Arrowsight CEO Adam Aronson discusses the benefits of Remote Video Auditing with host Jim Cramer.
Click through to watch this Bloomberg video!
NAMA is committed to the proper handling of livestock and works proactively with the meat industry as well as technology and service providers to support compliance with all animal handling requirements. The Arrowsight RVA system for animal handling applications has been successfully utilized in many slaughter facilities throughout the US and Canada over the last several years. Arrowsight works within the AMI Guidelines and under PAACO training and certification, to implement custom programs for improved coaching through sampled remote video auditing and performance reporting feedback
Company leads with industry's most extensive video monitoring program, animal well-being specialists, and controlled atmosphere stunning
Recently I was talking to a person who works on livestock handling at packing plants. Plant management had installed a lamp on their restrainer entrance to facilitate animal entry. Adding the lamp made it possible to greatly reduce electric prod use. Using lamps to illuminate dark places is a subject I have talked about many times
Tyson Foods said Wednesday that it will open the video streams of its poultry farms to an outside company to validate that no animal cruelty is taking place.
Cameras are already in action to monitor all 33 of the food giants' poultry facilities around the U.S., but they haven't been available for viewing by outsiders.
Arrowsight's RVA has been adopted successfully by some of the largest players in the processing industry. Companies like JBS, Cargill and Hormel, just to name a few, all use an Arrowsight program in slaughter facilities. Dr. Temple Grandin, Ph.D., well-known animal welfare expert and MEAT+POULTRY columnist endorses the system and helped Arrowsight with the design. The company is now moving to the next level in RVA.
2011
Meat companies are turning to video surveillance cameras in an effort to reduce E. coli and other contamination inside processing plants. The new technique allows remote auditors to watch whether plant workers follow safety protocols aimed at reducing the spread of deadly bacteria.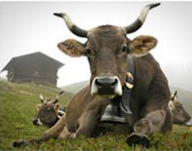 The journey and background on Arrowsight's success with RVA in animal farms
"…terrorism experts see agroterrorism, defines as the intentional contamination of the food supply with a goal of terrorizing the population…"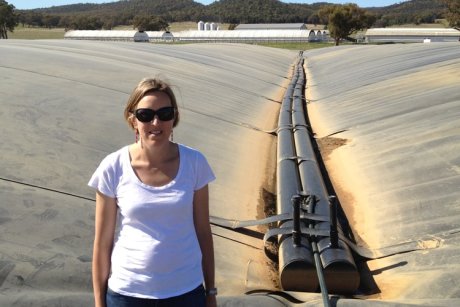 The owners of a piggery in Young say they are considering taking further action against the people who placed hidden cameras in their pig sheds.
MISSISSAUGA, Ontario – Maple Leaf Foods is adopting new measures to improve its animal welfare practices, including remote video auditing. The company unveiled its formal Animal Care Commitment, which details the company's principles, goals and initiatives toward becoming a "leader in animal care."

Mike Siemens, Cargill's head of animal welfare husbandry, encourages the 19,000 employees working double shifts in the company's 10 North American beef processing plants to compete against each other. But instead of rewarding workers for the fastest production, Siemens gives pizza parties and gift certificates to those who properly sterilize their butchering knives and treat cattle humanely.

"We installed 16 cameras, split between animal handling areas and key food safety-related positions along the hide removal line on the dressing floor."